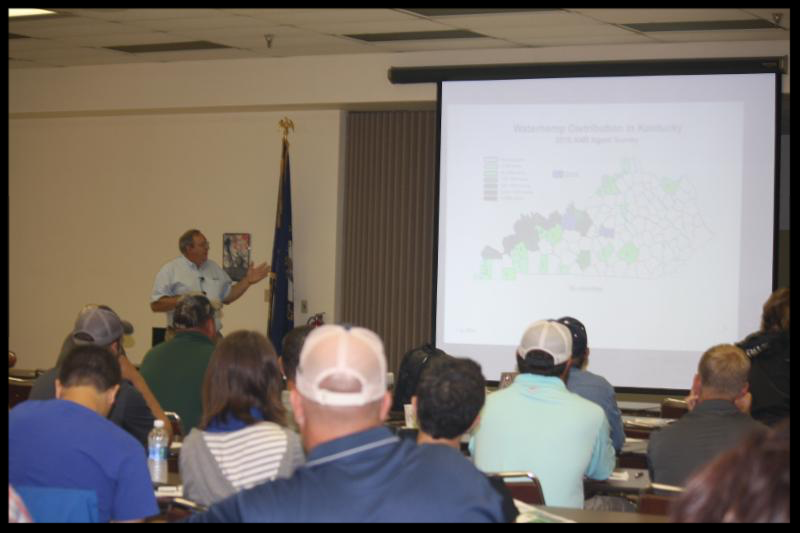 Yesterday hundreds of farmers, researchers and agribusinessman met in Princeton at The UK Research and Education Center for the annual UK Corn, Soybean and Tobacco Field Day. Attendees heard from different researchers about their past findings and what they are currently working on.
"This year was tremendously successful in terms of additional research. We have a lot of new faculty who have started research on site," said Colette Laurent, University of Kentucky, Grain Crop Coordinator. "We enjoy the field day as an opportunity to showcase the new and continuing research. With the weather offering a bit of a challenge, we went to plan B and moved the event indoors allowing all attendees to hear the presentations as one group."
KyCorn was a sponsor of the event, as well as the research that generated much of the information presented.