According to Monday's USDA-NASS report, 84% of the Kentucky corn crop is silking, and 11% has reached dent stage. 66% of the Kentucky crop is in good to excellent condition.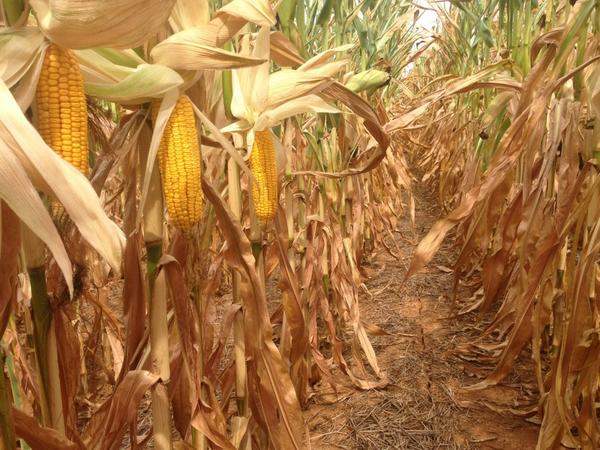 UK's Chad Lee (
@KentuckyCrops
) tweeted this photo on July 25:
More #corn dropping ears from lack of water in KY.
followed by this one on July 28: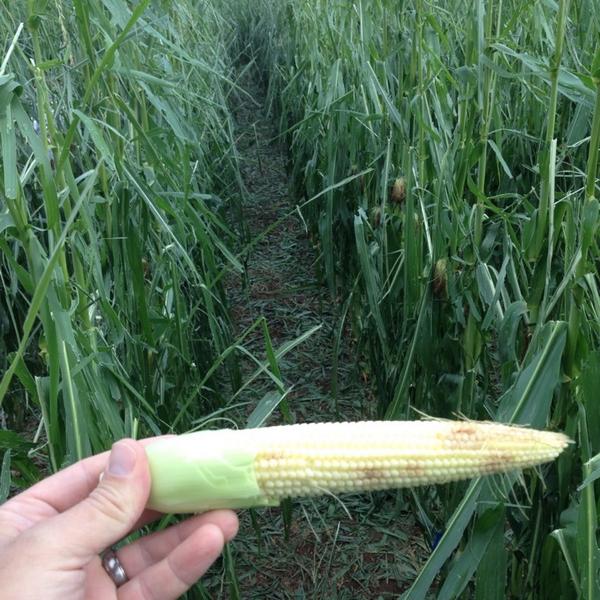 #hail destroyed this #corn at research farm. Quick guess is 90% or more yield loss.
For the latest on crop conditions and production updates, be sure to follow us on Twitter.
http://www.twitter.com/kycornfed.