According to Monday's USDA-NASS report, 75% of the Kentucky corn crop is silking, and 4% has reached dent stage. 75% of the Kentucky crop is in good to excellent condition.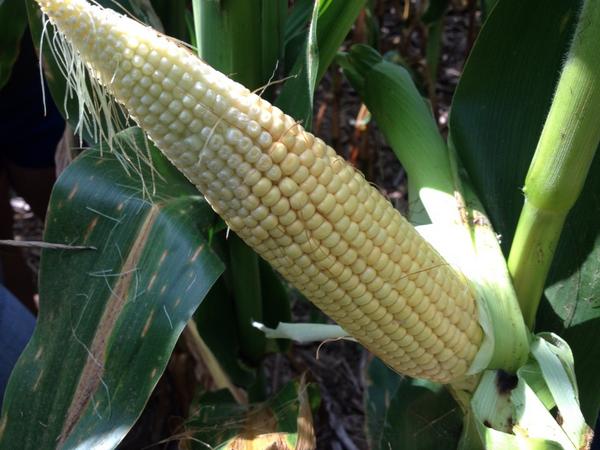 UK's Chad Lee (
@KentuckyCrops
) tweeted this photo yesterday with the following message:
Poor #corn pollination from hot dry weather 1st week of July. Good time to check fields.